Filter Testimonials by Practice Location:
Filter Testimonials by Dental School:
Reviews from Dentists (graduates of UAB school of dentistry) who have benefitted from The Ledbetter Group's dental practice consulting program, since 1987.
UAB Client Testimonials for The Ledbetter Group
Dear Russ, I have always been a do-it-myself kind of gal, never liked to ask anyone for help. After finishing dental school in 2000, I started practicing with my father. We quickly took a small one dentist practice and turned into a busy, growing, two-dentist practice. All the ups and downs, dad and I navigated together. Suddenly in 2009, my father, who never missed a day at work due to illness, began having multiple health issues. As he missed several months and only returned to work a 12 hour work week, I found myself at a loss. I really didn't know how to do it all! I decided to hire a consultant, and chose Russ Ledbetter because he had worked so well with several of my classmates. He is teaching me skills that can never be learned in dental school or incorporated after just attending a weekend seminar on practice management. I feel more confident, the practice is growing again, and my employees are happy! Thanks so much Russ, for making my career fun again!

UAB School of Dentistry, 2000
After several years of owning a dental practice that was experiencing very minimal growth, I had become frustrated and no longer enjoyed my work. After working with the Ledbetter Group, my production greatly increased and I had a better understanding of how to operate my practice. My patients are happy, employees work as a team, and I once again enjoy my work. I highly recommend the Ledbetter Group.
UAB School of Dentistry, 2004
Like many, I was very skeptical at first, but found Lois Ann a very sincere, hard working lady who's main goal was to help train me in leadership skills that I lacked. She is a no-nonsense, straight talking consultant with an enthusiasm that is contagious. Our production increased on less days, and our office stress improved tremendously. We are still a work in progress, but must give Lois Ann significant credit for our recent success.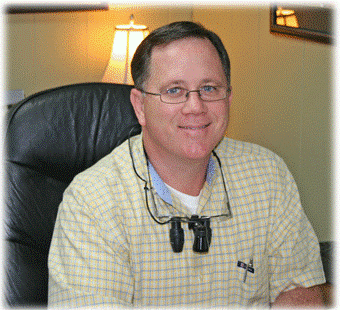 UAB School of Dentistry, 2005
Working with The Ledbetter Group has been one of the best and most rewarding business decisions I have ever made. They opened my eyes to so many things vital to effective practice management. Through their analysis of my practice, The Ledbetter Group uncovered a personnel issue that would have had serious negative consequences had it continued. I now realize how much my dental school education lacked the essential elements necessary to evaluate and manage the business side of dentistry. The Ledbetter Group definitely delivered on their promises. Our production increased by over $10,000 per month as did our collections. She helped create harmony among the staff and improved working relationships. Our practice now steadily attracts an average of 30-40 new patients each month showing continued growth. With respect to these achievements, I feel less stress and once again enjoy coming to work each day.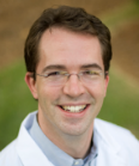 UAB School of Dentistry, 2004
Thank you The Ledbetter Group! My team and I have the best relationship and most trust we've ever had after working with you. We have a clear picture of what it takes to set and reach goals. Making the production goals you promised was the icing on the cake. Now we are much more profitable and we are equipped with the knowledge and attitude to make things happen. Thank you for helping to de-stress our office and make what we do more enjoyable.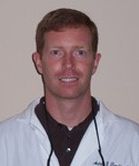 UAB School of Dentistry, 2001
I would highly recommend The Ledbetter Group to any dentist interested in making their dental practice a more enjoyable and profitable place to work. In addition to increasing the production and collections in our office, Russ taught me many management techniques which will continue to be tools I use as I grow my practice in a positive direction. He stresses the importance of identifying the right people in the interview process and always working to maintain a positive office environment for all employees and patients. Russ and Ginny gave us many ideas for increasing new patient numbers and ideas for keeping our practice a fun and enjoyable place to work. It is very exciting and rewarding for our staff to see our practice continue to grow as we form new relationships with our patients and their families.

UAB School of Dentistry, 2000
I would recommend The Ledbetter Group as a consultant for any office that would like to become more successful, stable, organized and fun. Our production increased by more than the minimum $10,000 promised. My staff has become a more cohesive unit and has achieved a high level of teamwork.

UAB School of Dentistry, 1999
I worked with The Ledbetter Group a few years ago after I decided to purchase the practice that I joined after graduating from dental school. As a recent graduate, the only practice management I knew was the system implemented in this practice by my mentor. When I first met Russ, we were just plugging patients into the schedule as they arrived at the front desk or called on the phone, and running around the office in complete chaos. Russ showed us that with a little organization and goal setting, we could make more money while working in a lower stress setting. The change was amazing! It has now been several years, and we still have every bit of Ledbetter's policies in place. He has made such a difference in my practice, and I would not hesitate to recommend his services to my friends and colleagues.

UAB School of Dentistry, 2000
We recommend The Ledbetter Group to anybody who is interested in practice growth and management!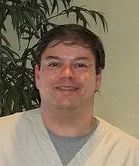 UAB School of Dentistry, 1987
I started a practice from scratch and was seeing growth, but not at the pace I wanted. Russ was recommended to me by a friend and I have seen my production double with his help. He has years of experience and knowledge that will help your practice as well. He is very open and honest and will do a practice analysis before he starts to make sure he can get you the results you desire. I have been very pleased with the results he has helped us achieve and the metrics he gave us will allow us to continue to improve and adjust as our practice grows and changes.

UAB School of Dentistry, 2007
I wanted to find a solution to help put money back into my practice that had a good return on the investment. There was not a piece of equipment that I could find that would give the return that Russ Ledbetter guaranteed. The management systems put into place and the tax information given will make me well over one hundred thousand dollars each year, far exceeding the fee he charges. The implementation of changes by Russ was done in a smooth manner and carried out with integrity. I highly recommend working with The Ledbetter Group to fine tune your practice.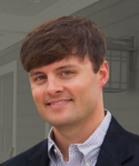 UAB School of Dentistry, 2001
When I purchased my practice, one of the first things I did was call Russ. It has been one of the best business decisions I have made. Our average monthly collections are up more than $20,000 per month, and all we have done differently is work smarter, not harder. I would highly recommend The Ledbetter Group to anyone who wants their scheduling and production to be more efficient and predictable.

UAB School of Dentistry, 2009
The Ledbetter Group helped a great deal with boosting our production and collections. They far exceeded the production increase they promised. They really helped to organize our front desk and provided detailed job descriptions. Our office is much closer to our long-term goals after the year of consulting.

Drs. Tamsie Coker & Matt Coker
UAB School of Dentistry, 1996 & 2001
To whom it may concern, I have had the wonderful opportunity to bring The Ledbetter Group on board for practice consulting. I cannot say enough good things about the decision I made to accept their invitation to taking my practice to the Next Level. I am a recent graduate and have owned my practice for just less than 2 years. The practice had 40 years of history and a recent move in location. I was very skeptical. I had all the fears a recent graduate has with all the loans and now a new one with the practice. The staff was in a rut. I got the phone call from Lois Ann Ledbetter and I have not looked back since. They promised a 10K increase in monthly production, but they average 18k. They far exceeded their promise. They said they would help me develop a Team that communicates well, that is motivated and willing to take the practice in the right direction. They said they would coach me to manage the team and become a great team leader. I was reluctant to make the decision, but I am so thankful that I did. I am now averaging $1,000 increase in daily production, new patients are coming in droves, and patients are moving forward with treatment. Patient referrals are through the roof. It is almost magical the transformation that has taken place with my practice. It is a place everyone wants to be a part of. Some patients are even asking for jobs here because they want to be associated with the positive and electric atmosphere that we have here. They are telling all their friends about us. It is amazing. In comparison to exactly one year ago this month of March had a 20k plus increase in production. And collections have followed directly alongside the increase in production. I am truly amazed. I am so glad that I made the tough decision to move forward with a dental consultant early on in my career. If you get that phone call from The Ledbetter Group, make the same decision that I made. You will not regret it. The thoroughness and dedication by them is unbelievable. They will coach you to Success.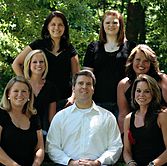 UAB School of Dentistry, 2006
In 1998 I had been in practice 23 years and was 51 years old and was making a living-not destitute and not getting rich. I had pretty much decided that if I was doing the best I would ever do, I would just be content with that. But then Lois Ann Ledbetter called, having been referred to me by a friend. After talking to her on the phone, I decided I would really like to know if I could do better and enjoy dentistry more (I really dreaded going to the office). But I had one big obstacle. There was no way I could pay her except by using what little savings I had. Happily, I never used a penny of savings. Increased production easily paid her monthly fee. I now enjoy dentistry. Numbers: In 1997 I was stagnated at $250,000 to $260,000 a year. In 1998 I did $365,000. In 2001 I hit $500,000. In 2006 I hit $600,000. (I live and practice in rural northeast Alabama). My guess is that most doctors who commit to Mrs. Ledbetter do better than this. Things I have been able to do because of increased production: fully fund our pension and profit sharing plans for me and my staff (from the first month I worked with Mrs. Ledbetter); give bonuses to my staff based on collections (average of $390/month each); place and pay for $100,000 of new equipment (over 9 months); purchase and pay for digital intra-oral and panoramic radiographic equipment; pay for office remodeling (interior and exterior); go to a 4 day work week; take my staff to the ADA meeting in San Francisco as a reward for doing $600,000.
UAB School of Dentistry, 1973
I really appreciate all of the hard work you have done for our practice. I am thrilled with the excitement and productivity of our staff. They have really been focused and are working well together. Of course the increased monthly production and increased efficiency make dentistry that much more fun. I will call on you again if I ever need anything!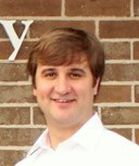 UAB School of Dentistry, 2003
Several close friends who used The Ledbetter Group encouraged me to hire them. I had a good dental practice but there were several areas that I knew needed improvement. The Ledbetter Group helped me with those and many more. My production increased by over 40% and my office runs smoother, our team work has improved and we treat more new patients.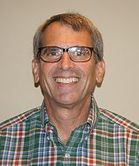 UAB School of Dentistry, 1975
I love being a dentist. I can honestly say I feel blessed to be able to do my dream job each day. However, after managing my practice for eight years, I found myself frustrated, exhausted and unsure of my financial future. I wasn't struggling, but I was never able to get ahead, either. I, honestly, had no real idea of how to measure my success in practice. I was working more days and longer hours than ever before with no real breakthrough results to show for it. Around this time, I was introduced to The Ledbetter Group. To say I was terrified to hire a consultant is an understatement. How would I pay the fee when some months I seemed to barely make it? But, after talking with them, I was taken aback by this company's overwhelming desire to show me how much better life could be with a more proficient work environment. For the first time in my life, someone asked me what my goals and dreams were for my practice. They had no gimmicks or cookie cutter formulas for success. They evaluated the current state of my practice and then devised a plan with my personal dreams and goals in mind. The training my team and I received was tailored to fit our office and our mission. Immediately, we became more organized, efficient, and profitable. In just a few short months, I was reaching production goals and having to raise the bar to set new ones. My practice was growing and thriving, and my team was excited to begin receiving consistent monthly bonuses. For the first time in a very long time, I was working fewer hours and fewer days while seeing real results. I no longer worried if I was going to make it. I had a guide and a newfound knowledge in practice management. Before working with The Ledbetter Group, I felt like my practice was on auto-pilot where results were out of my control. Today, I feel I am at the wheel, steering my team in the direction we want to go in order to achieve the goals and dreams we desire. My professional life is better than ever, and I have a clear vision for the future of my practice!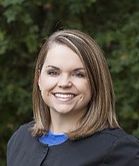 UAB School of Dentistry, 2004
My practice was growing at a healthy rate, but something was missing. I wanted faster growth and larger returns in a shorter period of time. A fellow colleague and friend referred me to Lois Ann Ledbetter. After all, she had done all these wonderful things for his practice; so I thought why not. It's only money. So I contacted Lois Ann and she convinced me that she could help me and my practice. And now, seven months later, I feel like I am much better off than I was before. I thought I was doing things right, but little did I know. Now I work smarter and it's more rewarding. I now feel in control of all aspects of my practice. Stress has decreased and staff relations have improved. And most importantly, I feel better about myself and my practice. The main reason I feel it works is because you have an unbiased person working with your practice. What you learn can't be taught in a weekend course or even a short-term consultation service. It takes an extended period of time to implement and evaluate new ideas and to find problems that need correction. Overall I feel like I made a good investment and it will pay for itself many times over!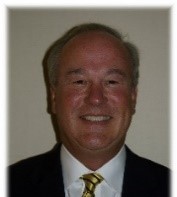 Georgiana & Greenville, Alabama
UAB School of Dentistry, 1982
I highly recommend the consulting program that The Ledbetter Group has to offer. My practice was not growing as fast as I knew it could, but I didn't know how to change that. Once hired, our production increased by a little more than $16,000 per month. In addition, our collection percentage improved dramatically. The Ledbetter Group gave me the tools to be a good manager and leader. I now have a road map to where I want my practice to go.
UAB School of Dentistry, 1977
I don't believe there is a practice The Ledbetter Group couldn't help make more successful. They promises their results for a reason: they get the job done.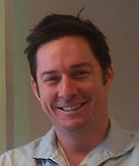 UAB School of Dentistry, 1998
It's now April 2010. I was in group practice from July 2001 to December 2009 when I decided I was ready to go solo. I hired Russ Ledbetter from The Ledbetter Group in August 2009 after opening a brand new start up practice in May of 2009. Not only was I new to running a solo practice, but my entire staff, hygienist, assistant, and front desk coordinator, were all new to their respective positions. To say we were green and inexperienced is the understatement of the century! My first year of private practice has been a whirlwind to say the least. I don't know how I would have survived financially or what the practice would look like from a management perspective if I hadn't had Russ to guide and direct me the whole way. I highly recommend The Ledbetter Group. I feel it has been a very wise investment on my part that will continue to pay dividends for the rest of my career.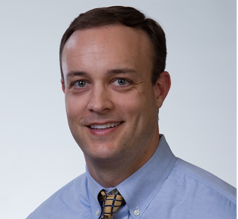 UAB School of Dentistry, 2001
Hiring The Ledbetter Group is the single best investment we've ever made in our practice. They delivered what they promised and then some. Production is soaring and continuing to grow, stress is way down and morale is way up. It's truly a pleasure to go to work these days. I highly recommend their services.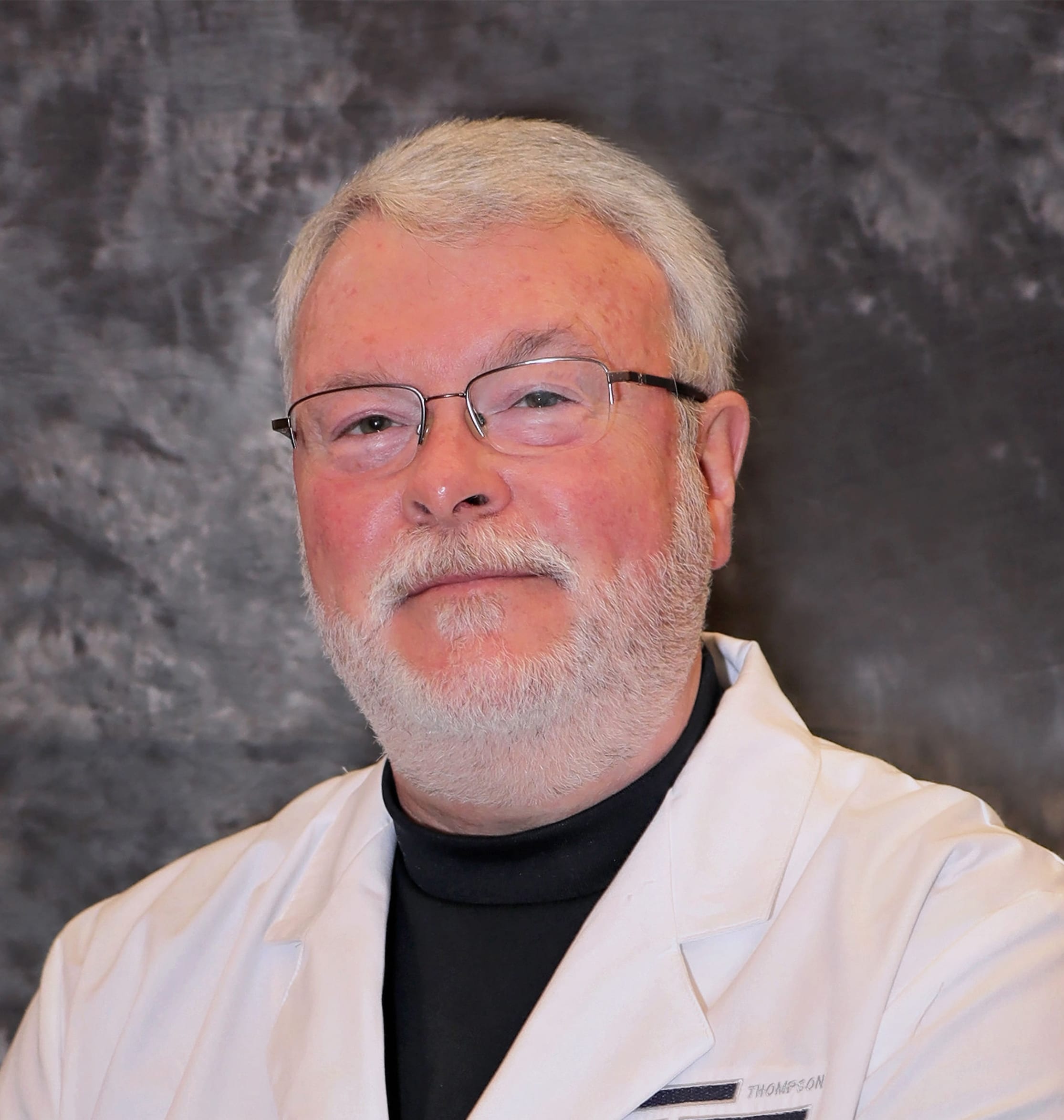 UAB School of Dentistry, 1988
When I first signed on with Russ I was very worried about what the return on my investment would be. It seemed like a lot of money to pay for a consultant. After completing his program I can honestly say that I am very excited about the outcome and it was definitely one of the best business decisions I have ever made. The whole process forced me to look at my practice like I had never done before. I thought my practice was doing OK and we were growing at an acceptable rate. To say that I was wrong would be an understatement. The changes that we have made now have transformed my practice. I am glad I decided to work with Russ and his team. The difference in my practice and the large increase in production and collections were well worth the investment.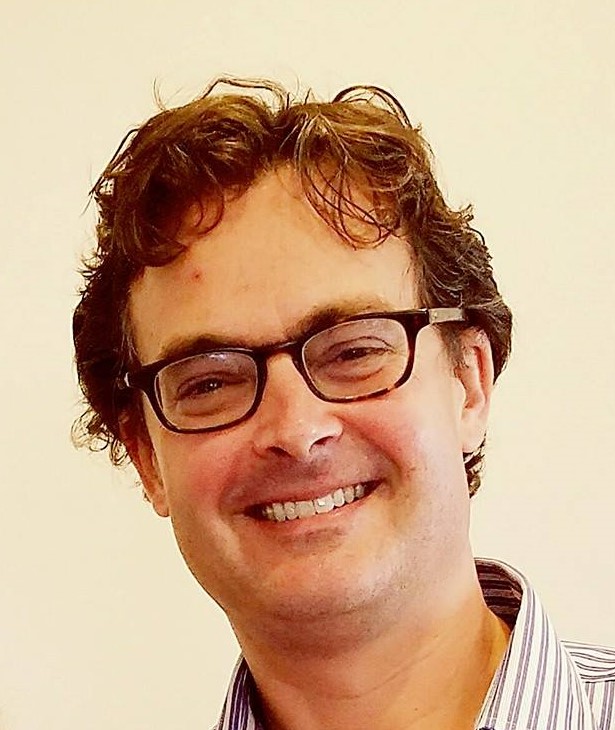 UAB School of Dentistry, 2000
I am writing this regarding my association with The Ledbetter Group and their impact on my life professionally. Although I had much skepticism about pushing ahead with a consultant, I am happy to say that the transformation of the various facets of my practice have been profound. Through working with Lois Ann Ledbetter positive changes were soon reflected in my practice. Not only has my gross production and personal income increased, but my day to day associations with my staff and patients have improved tremendously.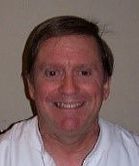 UAB School of Dentistry, 1973
I have practiced dentistry independently for over 25 years and have done well. However, I wanted to gain more control of business practices and improve my performance as an employer. I also wanted to increase overall efficiency and develop an excellent staff. After checking references, I decided to utilize The Ledbetter Groups' services. We have been able to surpass all of our initial goals. Our production has increased about 110%. My overhead percentage has decreased with this growth. My employees are thrilled with the changes. Most importantly to me is that they followed through precisely on everything they promised. I endorse The Ledbetter Group completely!
UAB School of Dentistry, 1973
"When I first contacted Russ I had been in private practice for twelve years and had used the services of two other consultants in the past. One was a good experience and the other was definitely not a good experience. I was skeptical and cautious, but I knew that I needed to do something different because we had been on a downward trend for two years. I am very glad that I decided to work with Russ. Our downward trend has reversed and, more importantly, my team is more motivated and works harder with much better attitudes than before. We Actually hit our highest collection month to date about two months after finishing Russ's program. Thank you, Russ, for your guidance!"
UAB School of Dentistry, 2003
After my fourth year as a practice owner, I wasn't confident I had control of my office and felt I was repeating the same mistakes each year. I decided I couldn't fix things on my own and began searching for a consultant. I found Russ and had several friends recommend him.We have seen tremendous growth over this past year in production/collections, improved patient experience, better organization, lower overhead, etc. In one year, we have made changes that would have taken my entire career to implement. You will not make an investment that has a better return for your practice. I now feel confident in running the business side and can sleep at night not worrying about finances.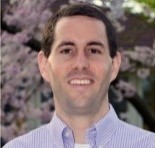 UAB School of Dentistry, 2006
I worked with The Ledbetter Group as consultants and still use the principles learned everyday with great success. I had been to essentially every practice management seminar and interviewed three other consulting firms before deciding on Ledbetter. The others required that you travel your entire staff to their facility and train there. Very expensive. Some relied on a great deal of emotional interaction and physical contact as a part of their training. When I interviewed Russ about this he said "We solve business problems with business solutions." That got my attention. Ledbetter consultants come to you and your facility and see your staff and facilities in action, they can implement a business solution that will fork for YOU. A consultant lecturing to several offices at some distant site cannot possibly offer the solutions that Ledbetter can actually implement inside your own office. My bottom line is better every day because of my experience with Ledbetter. This paid for itself in a few months. On the other hand, if you are not using Ledbetter, you are losing money every day. When people call me for a reference, I tell them that I have already done the analysis on this for them and they just need to call Ledbetter and get started right away. Don't think about it, just do it! Best regards - John (Roll Tide!)

UAB School of Dentistry, 1981
My goals for working with The Ledbetter Group were: I wanted an increase of over $10,000 per month in income, to have a stable and profitable hygiene department, and to have a consistently balanced and less stressful schedule. All three of these goals were achieved in excess of my expectations. I would encourage you to allow The Ledbetter Group to analyze your practice to see if they can help you in any of these or other areas.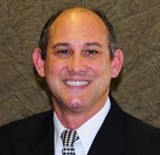 UAB School of Dentistry, 1989
I started working with The Ledbetter Group during a major time of transition in my career. I had just built a new office, hired new employees and was stressed to the max with trying to manage all of the newness and growth that surrounded me. I tried to tackle it all myself for about six months before I realized that I needed help and in a major way! I was consumed with how I was going to make it from one month to the next when I hired The Ledbetter Group. Immediately, Russ and his team evaluated my practice and got me started down a path of consistent, sustainable growth. With their help I was able train my staff and manage my practice with less stress and more profit. I would recommend the services of the Ledbetter Group to any doctor who wants to run an efficient, well organized practice and keep a well-trained, satisfied staff!

UAB School of Dentistry, 2006
Best money I've ever invested. Don't know how they do it, it's not just one thing. The Ledbetter Group will find the weaknesses in your practice.
UAB School of Dentistry, 1980
The Ledbetter Group has helped me both personally and professionally over the past year. My young pediatric dental practice was growing at a very healthy pace, and it was actually this growth that spurred my decision to work with a practice consultant. Despite the success my practice was experiencing, I knew that without systems in place and clearly defined ways of doing things, our growth would eventually overwhelm my hard-working staff and myself. I also knew that there was much more to running a dental practice than I had been taught in dental school - specifically regarding the business side of the practice. The Ledbetter Group gave me and my team a structured framework for operating the practice, as well as a detailed system for monitoring practice statistics. I now feel I have an in-depth understanding of how to manage our growth, as well as a way to recognize problems BEFORE they happen. From a personal perspective, I now enjoy the reduced stress and increased satisfaction that comes from having a well-organized, clearly defined way of doing things. My team is more empowered to use the skills they possess to make the practice successful, and we are a closer group as a result. I'd read so many testimonials from other clients of The Ledbetter Group that lamented having not worked with them earlier in their careers. I'm so glad I made the decision to seek their help in preparing my practice for the future.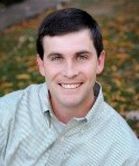 UAB School of Dentistry, 2006
My practice was in a terrible downward spiral. Staff moral and motivation were very low. An unsustainable guaranteed bonus system set up by the previous practice owner was in place and was putting severe strain on me financially. I was miserable and had thoughts of selling everything and going away from dentistry. I decided to call in Lois Ann and her team to help me right the ship and after a year of hard work, good staff hires, and some restructuring, I am finally turning a profit and feeling better about my career path. My present staff is happy and enjoying the monthly bonuses that they actually earned. Many thanks to The Ledbetter Group for their guidance and support.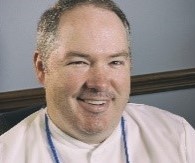 UAB School of Dentistry, 2004
Dear colleague,I was very pleased with the services of Lois Ann Ledbetter in 2008, and I wished I would have used her earlier in my career. It probably took me two years from our initial visit before making the commitment. Like most dentist, I was a little hesitant to pay her fee without a guaranteed return. In her one year of service with us, she was able to meet or exceed all my expectations. The promises she made as far as production and profitability were exceeded. I lost zero staff, and I found my staff more motivated than I had originally thought possible. Their new bonuses probably helped some too. My overall experience with Lois Ann was terrific, and our relationship continues to this day. It is very reassuring to know I can still call her in times of need or just to run things by her. In closing, I would like to highly recommend the services of Lois Ann Ledbetter to anyone interested.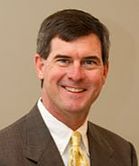 UAB School of Dentistry, 1994
I want to say how pleased I am that I chose the Ledbetter group as a consulting partner. Russ Ledbetter had mailed me some information about his services and testimonials from previous clients. I stashed it away in a drawer and occasionally looked at it. I had always heard consultants could be an asset in any dental office but never really felt I needed it. After constantly hearing Howard Farran on Dental Town podcast berate dentist for not knowing their numbers it soaked in that I didn't know mine. Finally, after a year of mentally going back and forth, I elected to call Russ. Russ and I discussed my practice and he made sure I had room to improve before agreeing to work with me. I can truly say this has been the best ROI I have experienced to date. I have been able to add monthly production over the course of a year without changing my conservative nature or speed at which I perform treatment. He taught me and my staff how to schedule effectively and focus on the numbers. This had led to an easier and more predictable schedule without so many high load, low production, and fatiguing days. Between phone calls and a little homework, I probably averaged 4 hours a month to my workload. I'm in a small town with bread and butter dentistry, and in the end I'm able to efficiently treat more patients and that's a win for everyone.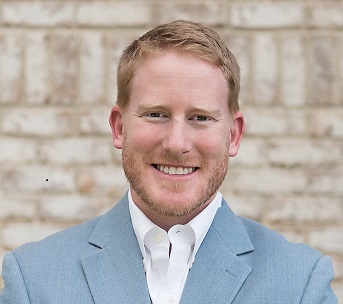 UAB School of Dentistry, 2009
Russ Ledbetter of The Ledbetter Group worked with me on practice management issues several years ago. The things I learned from working with him then have paid tremendous dividends since. Our practice of dentistry has been more efficient, less stressful, and much more productive as a result of his training. I highly recommend his services!
UAB School of Dentistry, 1988
When I first received a call from Lois Ann, I was hesitant because I thought that I could not afford a professional dental consultant. I knew we NEEDED help. I had a business consultant at the time but really needed a dental consultant. She had helped my classmate, and I just felt that she would help us as well! Lois Ann analyzed my practice and made big promises of increases in our production and collections, less stress and less time in the office. I had no idea how we could have such a big increase within a year. Well, let me be the first to say that we exceeded our goals within three months!! I feel that I am finally starting to steer the ship instead of floating along and hoping to not sink. After she helped stabilize our practice, I had surgery and missed six days of work. Without Lois Ann's expertise and training, I'm not sure how we would have managed. The practice was fine even with my absence. She has given us the knowledge to succeed and the security of a productive practice. Our office works as a team, and we are excited about dentistry!! She has changed not only my practice but my life. I would encourage any dentist to call Ledbetter and Associates! YOU WILL NOT BE DISAPPOINTED!!
Owens Cross Roads, Alabama
UAB School of Dentistry, 2004
I would like to thank you for the excellent assistance you have given me and my staff. I feel that we are really working as a team to provide the best possible health care to our patients more effectively and with greater ease. As you know, we have increased our productivity by sixty percent and I see this as a direct result of following the plan you helped our office develop specially for us. We are now able to do much more work with greater enthusiasm and real enjoyment. I think your ideas concerning self evaluation and planning were most helpful. They enabled us to decide what goals were important to our office and the best way to achieve these goals both personally and professionally. Please feel free to call upon me at any time to discuss your role as consultant with any new prospects. I am certain you can provide for them the same excellent quality of sound advice that you gave to us. My staff and I are looking forward to a much more successful and happier future thanks to your help. Thank you again.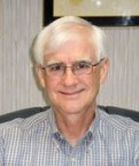 Dr. J.R. 'Randy' Kornegay
UAB School of Dentistry, 1973
I would like to take a minute to express my gratitude for The Ledbetter Group. I began working with them in June of 2004, approximately eight months after opening my dental practice and I am very confident that it is one of the best decisions I have ever made. They provided one-on-one personal attention with weekly phone calls and monthly practice monitoring. They helped me to develop the communication skills to build a strong, productive team, which is an essential key to a successful dental practice. They showed me how to be organized and efficient and how to manage the growth of my practice. Over the course of a year, my production increased an average of $35,000.00 per month. They also implemented a course of action for future projects and concerns that has allowed me to reach many of my goals within a very short period of time. The Ledbetter Group has truly exceeded my expectations.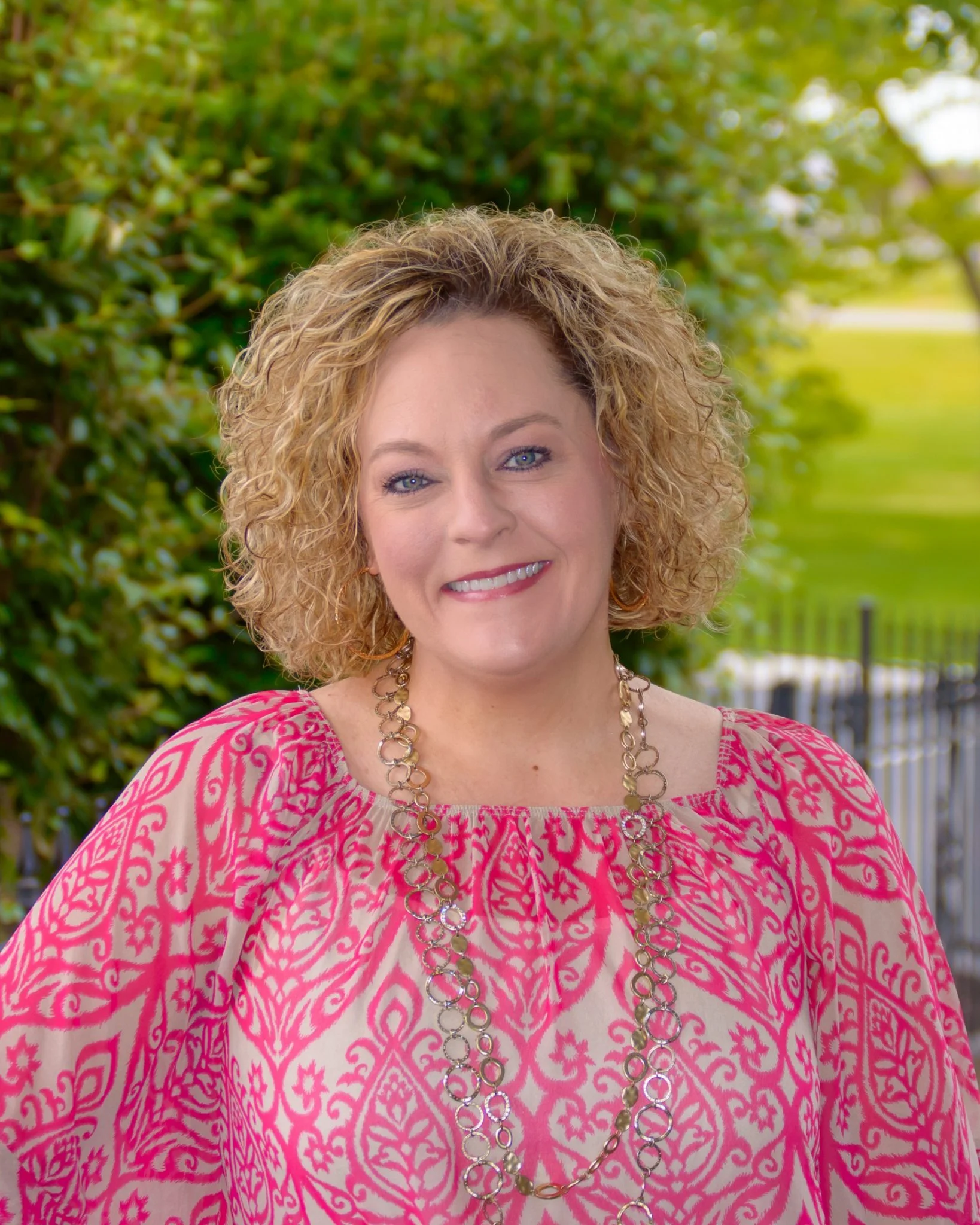 UAB School of Dentistry, 2001
Russ Ledbetter has really helped me to grow personally and professionally. When I hired Russ, tension between my staff members had reached a critical level; and I lacked the leadership skills to know how to resolve the situation. Russ taught me some valuable management techniques to help resolve conflict in the office. He taught me how to monitor critical performance indicators in the practice so that I can tell which areas are performing well and which need improvement. I was promised a $10,000 per month increase and he exceeded that by over 170%. Not all success can be measured in dollars and several quality of life type improvements have made being at work more enjoyable. Over the course of the past year Russ has become a personal friend and mentor. I can say without reservation that he has saved me years of trial and error in learning to be a more effective leader and manager.

UAB School of Dentistry, 2000
"I confidently recommend the consulting services of The Ledbetter Group. Theirs is not a cookbook approach to consulting. It is personalized and designed to meet specific needs. As a result of their coaching effort, my practice experienced an increase in both production and collections. These results are even more impressive when you consider my partner retired and I produced 20% more than both of us combined. In addition, I became a better leader and manager of my staff, which now wonderfully together as a team; my staff and I have reached a new level of commitment to our practice and to our patients."
UAB School of Dentistry, 1983
From July 1992 through June 1993 I have had the pleasure of working with The Ledbetter Group, a practice consulting firm dedicated to helping professionals realize and achieve their maximum potential. Prior to my retaining their services my practices (a private practice with a small satellite office) had reached a plateau. The first six months of 1992 showed only a 2% growth over the same period in 1991. Cash flow was a nightmare; patient recall was virtually non-effective, staff inter-communications were very poor, and I felt like the practices were in control of me rather than I being in control of them. I had considered hiring a practice consultant on several occasions, but I never did because I did not think I could afford it. Then I came to the realization that I could no longer afford not to hire a consultant. As a result of working with The Ledbetter Group, the first six months of this year showed an increase in production of 35% over the first six months of 1992. At this present growth rate, this will be an increase in production of well over $100,000 for 1993! Cash flow is no longer a worry, patient recall efficiency has increased tremendously, and the staff now works together like a championship team. I can recommend The Ledbetter Group without any reservations if you want your business to be the best it can be. My only regret is that I did not hear about them sooner!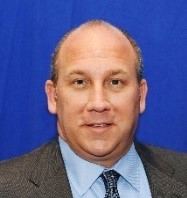 UAB School of Optometry, 1988
I first met Russ when I was in dental school; Russ came and bought my class pizza and gave a lecture on practice management. I don't remember any of the lecture, but I do remember I had two slices of pepperoni and one slice of sausage. When I got out of dental school, I knew nothing about managing a practice and I knew I needed help. I joined my dad's dental practice and he assured me that he would teach me all I needed to know. As it turned out my dad was a great dentist, but not the best businessman. I asked my dad about hiring Russ and getting some help, but he said, "Over my dead body!" So after my dad died in 2001, I hired Russ to help the practice. Russ made some very big promises and included them on his contract with me. I have to say that hiring Russ was one of the best decisions I have ever made. Russ kept his word and fulfilled all his contracted obligations and much more. By following Russ' instruction the practice increased its gross by $35,000 a month. I also went from working five days a week to a four-day week. In addition, I went from taking a long weekend vacation twice a year to a week vacation once a quarter. Russ also helped me set up a retirement plan for my entire staff and myself. I feel that I now understand my business better and I have fewer staff issues due to Russ' education of my staff and myself. My staff receives many bonuses a year and I have a staff eager to go above and beyond my expectations. I continue to use Russ' services today and I find his help an invaluable tool in my practice.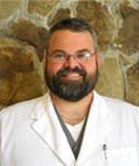 UAB School of Dentistry, 1997
I would like to compliment The Ledbetter Group for the outstanding service it provides. Russ is honest and he keeps his promises. He asks you what your goals are, and like a magician, in the end, makes them happen. We are now collecting more than $500 per day more than we were when we started with him. We used to work all Fridays, and now we work only one. I'm on the verge of hiring an associate (one of my goals), and the situation is promising, so that I can eventually form a partnership, so that I can take more vacation (one of my other goals). To be clear, Russ does not push adding a partner, and only offered some feedback on how I might approach it. He is in the business of improving the business you've already established, not overhauling it. His secret involves his hard work and study, personalized to your practice. Consultants and coaches require your participation as well as your staff's, and his system is wonderful at getting that. His methods are logical and easy to implement. He sticks with you and constantly has new ideas. He follows through. You follow through. Once the year is up, you miss the Group, but you and the staff are better than you were the year before. It's a better place to work. A better place to practice dentistry.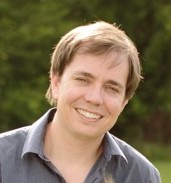 UAB School of Dentistry, 2009
I purchased a small-town practice from a retiring dentist back in 2012. After steady growth we hit a plateau several years back and I dabbled with the idea of using a consultant to help break through the stagnation. Several of my dental school classmates had all used and recommended the Ledbetter Group. I decided to hire Russ and Lana and I am glad I did. It has been very helpful having an outside, objective set of eyes looking at my practice. We were able to make some changes that really elevated the business. My accountant actually said, 'I don't know what you have been doing this year, but keep it up!'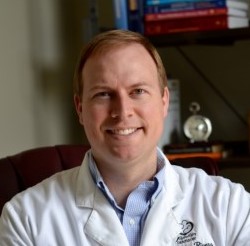 Mocksville, North Carolina
UAB School of Dentistry, 2009
"The Ledbetter Group is a wonderful company to work with. Russ is personable and professional. He tailors your program for you and your practice's needs. He worked with our associate dentist and practice administrator who are brother and sister and soon-to-be owners of Personal Attention Dental Center. He's not a magician, but if you're coachable and passionate about your profession, he's the perfect guy to give you the tools to launch you into success. Thanks to Russ and his front desk consultant, Cynthia, 2022 was our most successful year yet!"
UAB School of Dentistry, 1984
Without hesitation, I would recommend The Ledbetter Group to anyone who would like to increase the profitability of their practice. The results promised by Russ were not only met but exceeded. Hiring The Ledbetter Group was easily the best decision I have made in my eight years of practice.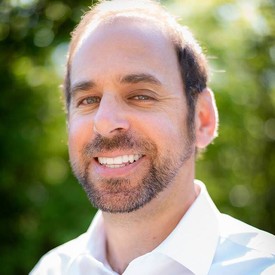 UAB School of Dentistry, 2000