Filter Testimonials by Practice Location:
Filter Testimonials by Dental School:
Reviews from Dentists (practicing in South Carolina) who have benefitted from The Ledbetter Group's dental practice consulting program, since 1987.
South Carolina Client Testimonials for The Ledbetter Group
We have been working with Russ and his team for almost a year now. The results speak for themselves. This is a professional, detail-oriented team with a consistent approach to improving the overall flow and productivity of a practice. I strongly encourage any pediatric or general dentist who has plateaued and is looking for that next level to reach out to Russ.

Lake Wylie, South Carolina
University of Buffalo School of Medicine, 2007
I've had the pleasure of working with Russ at the Ledbetter Group for several years. His coaching style was indeed a breath of fresh air for our team! Russ brought practical solutions to increasing our overall production and collections while uniting our team to work towards common goals through effective communication. His knowledge of the dental business also provided us with great support and advice when needed, without being overbearing or pushy. I have much respect for Russ professionally while also considering him a friend. I would highly recommend the Ledbetter Group!
Becky Bufkin (Office Manager Blevins Dentistry)
Working with the Ledbetter Consulting over the last year and a half has been a great experience. I have worked with many consultants over my 22 years in practice, and Russ is one of the best. His down to earth, practical solutions have helped bring about not only an increase in production and collections, but better communication within my office team. I highly recommend them.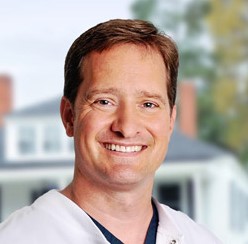 Medical University of SC Dental School, 1997
Serving dentists in cities and small towns throughout the Southeast and South Carolina, including Columbia, Augusta, Charleston, Myrtle Beach, Florence, Greenville and surrounding areas.