Filter Testimonials by Practice Location:
Filter Testimonials by Dental School:
Reviews from Dentists (graduates of MCG school of dentistry) who have benefitted from The Ledbetter Group's dental practice consulting program, since 1987.
MCG Client Testimonials for The Ledbetter Group
My name is Dr. Will Miles and I practice dentistry in Albany, Georgia. Before purchasing my practice in January 2006, I worked for six months in the practice to get a feel for the patients and staff to see if the practice was suited for me. The patients and staff are great but the business model was very unorganized. Collections were low and the schedule was stressful but the practice was established. I needed a better business model and a dental friend told me about The Ledbetter Group. Hiring them was the best business decision I could have ever made. My collections rose from 88% to over 98%, my schedule is less stressful and my gross production increased over $18,000 per month. I am extremely satisfied with the results my practice achieved from the services of The Ledbetter Group. Their services allowed my practice to experience a business boom.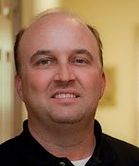 Medical College of Georgia, 2005
I am pleased to have the opportunity to write about my experiences with The Ledbetter Group consulting. Russ Ledbetter was recommended to me by a colleague, and at first I was apprehensive of the idea of hiring a practice consultant. I was seemingly doing well. I was getting some new patients, practice production was growing slowly but steadily, and we were even collecting most of what the practice produced. On the other hand, I was overworked and my practice was unorganized. We did not have any functioning systems in place; we had no consistent collections/payments procedures, and had no idea how to schedule properly. Nonetheless, my practice was still doing well and thriving prior to Ledbetter's help - we were just doing it the hard way. After my initial practice analysis, Russ established a break-even point for the practice and also established a set of production and collection goals. I was skeptical of the goal numbers because I was already working hard, basically as fast as I could, and did not feel like any more production could be accomplished without detriment to my health. Somewhat skeptically, I let Russ take over and did what he recommended. Ledbetter Consulting also sent a working consultant to my office for extended periods to coach both my staff and me. As the following months unfolded, I started to see big time positive changes in both the practice's systems and numbers. I notice I was seeing fewer patients, producing more, collecting more consistently (97-102%) and was less tired and stressed at the end of the day. I have now completed Ledbetter's program. The practice continues to grow in a positive manner and the staff is doing a great job retaining the knowledge and coaching The Ledbetter Group provided. Even though I have completed the program, Russ is always just a phone call away and is quick to answer questions or provide assistance for any staff member or me. If you would like to know more or have any questions about Ledbetter's consulting program, feel free to call me to discuss it. I strongly recommend The Ledbetter Group to anyone wanting to improve their practice health. It is one of the best investments I have ever made.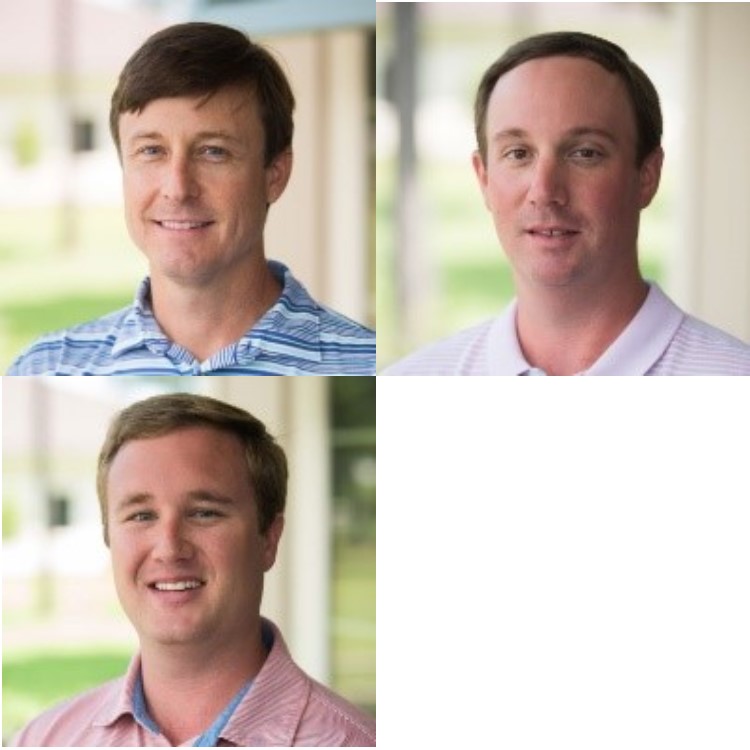 Drs. Jeff Singleton, Charles Clark, Martin Clark
Medical College of Georgia, 2001, 2007, 2016
If you are overly stressed at running your practice and feel like you're in over your head managing your staff, there is a simple and effective solution: The Ledbetter Group practice management. How do I know this? Twelve months ago we were in the same boat... frustrated, stressed and genuinely looking at other professional options. Russ Ledbetter discussed our goals and dreams for the practice, formulated a strategy and helped us to work towards fulfilling those goals. Our staff is much more motivated and efficient, we are less stressed, and the practice is more profitable. Win...win...win. We have no reservations recommending The Ledbetter Group.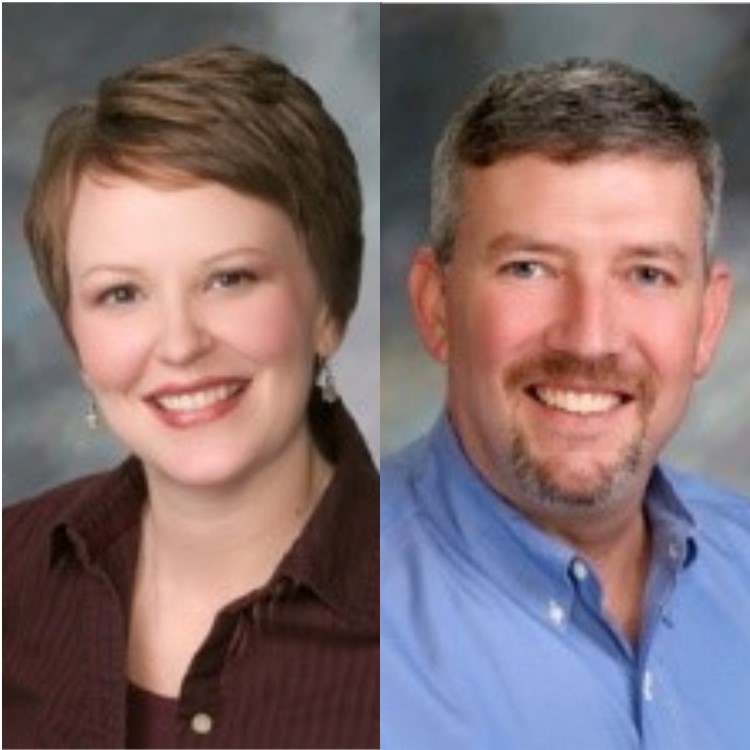 Drs. Jennifer Wells & Erik Wells
Medical College of Georgia, 1994 & 1996
As much training as we receive to be great clinicians we often neglect the business side of dental practice. Russ and his team have given us an easy, quantifiable way to monitor our practice while decreasing stress and increasing productivity. An investment with Russ will pay off with huge dividends.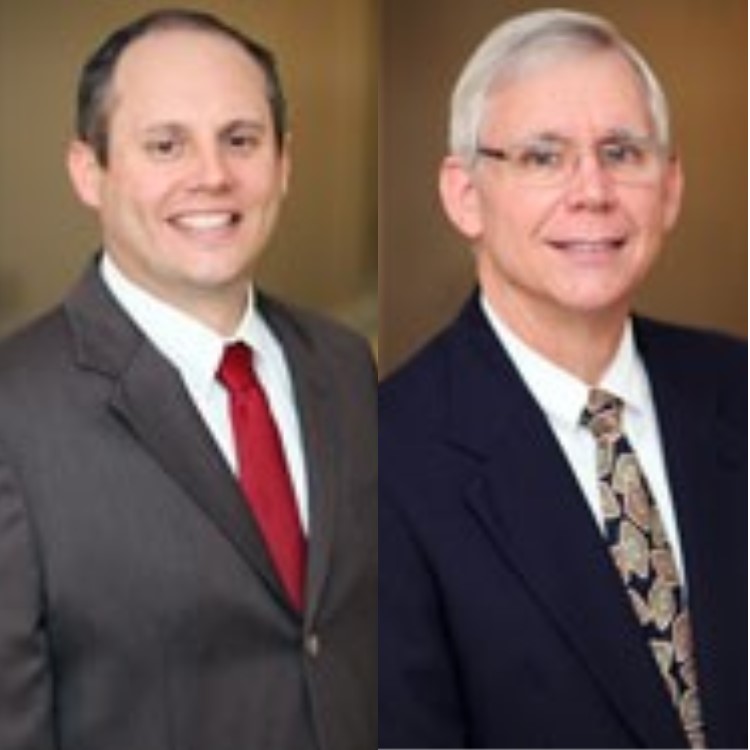 Drs. Matt Adams & Jerry Adams
Medical College of Georgia, 2001 & 1973
The timing of bringing Russ in to help our office could not have been more perfect. My five year old, scratch start practice was hitting its stride and things were getting stressful. Some days we couldn't work everyone in who wanted to be seen and other days my schedule was full of holes. Within three weeks of beginning the program with Russ our production went up and our stress level went down. Russ promised a 10% increase, but we are up 23% over last year. Nothing in the way I treatment plan has changed. His consulting has paid for itself ten times over.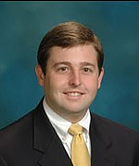 Medical College of Georgia, 2006
Hiring Russ and his team (The Ledbetter Group) was not only my best business and career decision ever but also by far the best investment of my life. I have never bought any piece of equipment or attended any seminar where I had a 1700% return (over $513,000) within 1 year. Although the numbers speak for themselves, Russ' overall impact on my life was even more valuable. My only regret is that I waited 8.5 years to decide I needed a "coach" - someone to teach me what dental school did not! Thanks for everything.
Medical College of Georgia, 1996
The Ledbetter Group promised a $10,000 per month increase. They far exceeded that, increasing my practice by 45% while working fewer days! Meeting goals, stress reduction, teamwork and a shorter work calendar are all things my office has been able to accomplish since working with them. I heartily recommend them to help your dental practice.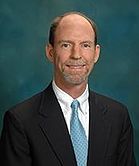 Medical College of Georgia, 1984
Russ, his wife Jill, and in-office consultant Lana are as good as it gets in the dental consulting/coaching business. You will not find a more outgoing, personable, and honest group of consultants. He'll tell you what you're doing right-and wrong- and he can guide you to fix the problems! The protocol that he implemented in our practice has increased production/collections an average of $20,000 per month over the past year. He has a very reasonable rate for the service he is providing, especially compared to most consultants who take a percentage of what you collect! Russ and team are very easy to get in touch with if we have an issue in the office that I need advising on. I can call them anytime and if I don't get an answer they will be calling back shortly. He and the team are extremely hands on, and when he tells you somethings going to happen it WILL happen. Russ's skills far exceeded what we expected! If you are in the market for a new consultant/coach call Russ and team. I will be more than happy to talk to anyone considering The Ledbetter Group. ​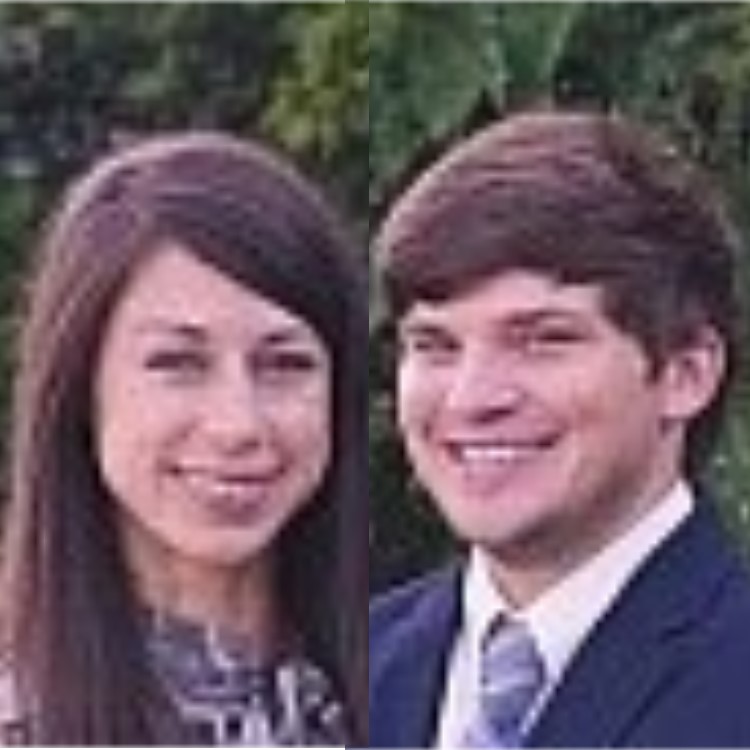 Medical College of Georgia, 2014
I would recommend The Ledbetter Group to any dental office looking to enjoy dentistry more and be more profitable while doing it. Russ has been with our office for six months and the average for the last three months has our production up 27%. This far exceeds his initial promised increase and we have six more months left in the contract. After working with a large consulting group and getting lost in all the different coaches, Russ is a breath of fresh air. I talk directly to him four times a month and he is available for my staff and me at any time. At our initial meeting we evaluated my practice and set goals to create an office that would make us proud. Russ has empowered my staff, trained them well and set up a bonus system which has been very successful the last three months. I started this venture to help my staff enjoy work more and to make more money. We are doing very well and I am enjoying how simple and easy the relationship has been. Thanks Russ.

Drs. Leah McIntyre Cook & Hank Cook
Medical College of Georgia, 1995
In 2017, I decided to make some significant changes in my practice after serving our community for 20 years. I chose to attend The Dental College of Georgia's Maxi Course in implant therapy, expand my office, and hire a practice management consultant. I knew many consultants, but Russ' testimonial page contained many positive reviews from colleagues and classmates. Fast forward to 2020/2021: The Ledbetter Group helped me transition to an office twice the size of my previous and increased collections by over 40% more than my best year prior. With Russ' guidance, we accomplished this despite the challenges of the pandemic. I can't thank Russ and the Ledbetter Group enough for helping me achieve my goals and set a standard for the next 20 years.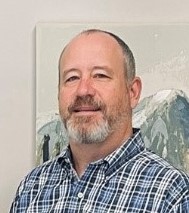 Medical College of Georgia, 1995
In these challenging economic times, investment in the practice is critical. I believe the engagement of The Ledbetter Group was the single best decision our practice has ever made. Russ delivers on his promise to increase production and collections, streamline efficiencies, he raised morale, and took our practice to the next level. I am not one to make casual recommendations but this one is a sure thing.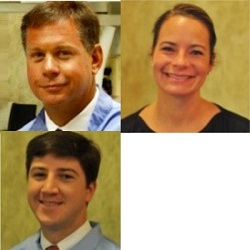 Drs. Richard Bennett, Ryan Wood, Cindy Greene
Medical College of Georgia, MCG, U Florida, 1998, 2005, 2005
I am very pleased I contracted with The Ledbetter Group for my practice. Russ and his team brought everyone on board working toward the same goals, and my staff is much more of a team. Our front office is more efficient, our hygiene is more efficient, and I, as the doctor, am more efficient. This efficiency helps my stress level stay low while increasing my production at the same time. I was able to "Work Smarter and Not Harder" to increase the production. I would recommend The Ledbetter Group to any dentist looking to increase production, new patients, and wanting to maintain a balanced work environment. Russ is a great coach not only in the practice but also in some personal areas. He can be compared to the great Paul "Bear" Bryant with his head coaching and his assistant Ginny coming in motivating the team.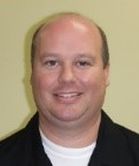 Medical College of Georgia, 2006
It is my pleasure to recommend Russ Ledbetter of The Ledbetter Group. Russ has tweaked vast information into practical applications that you can learn today and use tomorrow. I have benefited tremendously, financially and personally, through Mr. Ledbetter's guidance. I can honestly say that not a day goes by that I don't use something that he has taught me. I have seen phenomenal growth in my practice and my staff development since learning his tried and true techniques. I am grateful for all that he has done to help my practice grow and flourish.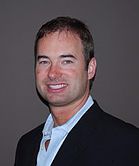 Medical College of Georgia, 1995
Like many dentists, I was educated and trained to do just that, be a dentist. Understanding how to run a productive practice however, was being learned via the school of hard knocks, and unfortunately I found myself flunking out. Many in our profession have encountered difficulties over the past two years relating to the direct and indirect effects of Covid. Concerns such as finding office personnel, inflation, patient fears of returning to the office are just to name a few. However, in my case, these struggles highlighted flaws that had become quite prevalent in my practice, and I had reached a point of needing some professional guidance. I had spoken with other consultants before calling the Ledbetter group and meeting Russ. Unlike what other consultants had previously proposed, Russ chose an approach that made no specific guarantees except that we would work hard to improve the stability of the practice and make every attempt to create positive momentum. After a year of working with Russ, I can safely say that's exactly what he helped us do. My practice is currently having a banner year and we are excited for the future. Russ will eventually discuss his three R's with you. I won't give them away, but I'll add two more, at least in my case, Resurrection and Resurgence. My complacency and limited knowledge for running an effective practice had caught up, and through the grace of God with the help of Russ and his team, Cynthia and Jill, we are on a better path.
Medical College of Georgia, 2006
When I first received a phone call about The Ledbetter Group, I must admit I was a bit skeptical. After retaining their services, our production jumped over 18,000 dollars a month. This was by far the best investment I had ever made for our practice. The mentoring Russ provided proved to be invaluable. As I am writing this, sticking to the principals The Ledbetter Group instilled upon us and to their plan, it is helping our practice have the best month all year. I would highly recommend Russ and his team to anyone who feels in a stagnant moment in their practice. Their team coaches professionalism to the upmost.

Medical College of Georgia, 1996
We have been working with Russ and Ginny for the last 9 months. During this time, they have helped us increase our business significantly with consistency. We appreciate their efforts to help our team and their "hands on" approach is an excellent recipe for our relationship based practice.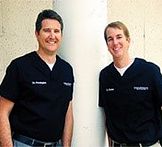 Drs. Sid Parker & Jeff Pennington
Medical College of Georgia, 1995 & 1996
The Ledbetter Group has helped my leadership team transform three of the practices within our group. Russ' methods are not gimmicky or pushy and his traditional philosophy aligns with our patient-centered practice model and team approach. Through measurement, accountability and personal coaching, he has helped instill confidence in our team to create synergy from within the practice. The rewards have been bountiful, and are not only measured in dollar signs- our team is happy, cohesive and more motivated than ever. Highly recommended.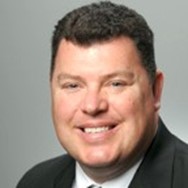 St. Simons Island, Georgia
Medical College of Georgia, 1995
My practice utilized the consulting services of The Ledbetter Group to help us reach our maximum potential. We were extremely pleased with the professionalism and courteous guidance they provided us. As a result of implementing the recommendations they provided us with, our practice increased its productivity by 25-30% per month.
Medical College of Georgia, 1996
Would you like to take your practice from good to great? This is a dream of mine for my practice, my team and my patients. With the help of the Ledbetter Group, we are turning a dream into a reality. I have been practicing dentistry for 21 years. Over this time, I have utilized several consultants in an effort to improve our group practice. Other consultants seemed to have the same ideas to change our practice into their business model. Russ Ledbetter's methods are different. After listening to our goals and perceived problems, he went to work creating systems, motivating staff, and fine-tuning our leadership skills to push us to a new level. Russ used proven methods to create a better work environment with an improved schedule to bring in an increase in production and new patients. Therefore, making our practice more profitable so our goals were met. With extreme pleasure, allow me to recommend Russ Ledbetter to help you achieve your dreams of success.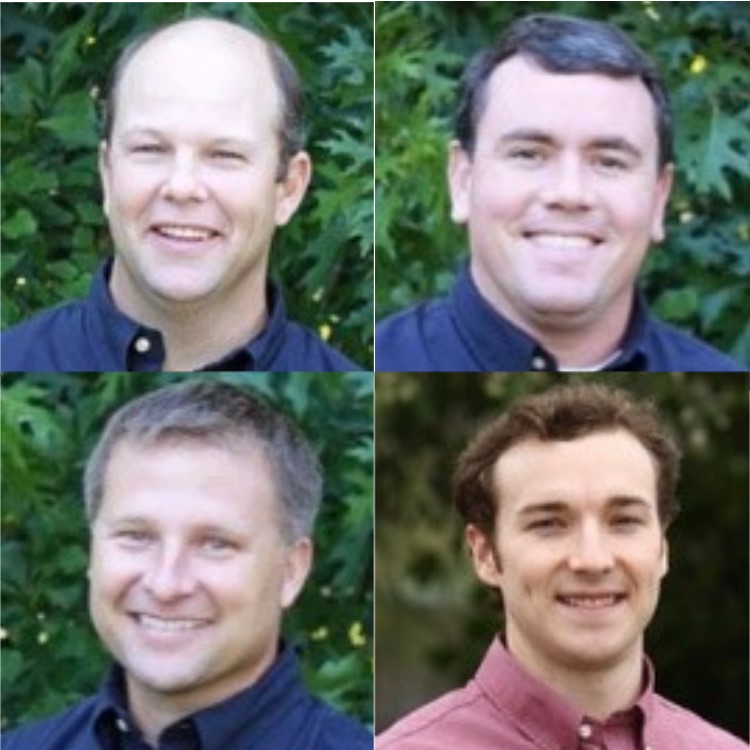 Drs. Jay Phillips, Chris Hasty, Heath Miller & Lee Boney
Med College of GA, MCG,MCG & U Florida, 1994, 2003, 2003, 2008
Having just purchased an existing dental practice, hiring Russ Ledbetter was a big step in the right direction. With his guidance, our new patient flow increased dramatically as well as our production and collections. A task Russ achieved that I found to be even more beneficial was to give me peace of mind and confidence. Russ put systems and accountabilities in place so that I knew when staff was performing and when they weren't. Through Russ, I truly learned how to "run" my practice. Thanks Russ

Medical College of Georgia, 2005