Filter Testimonials by Practice Location:
Filter Testimonials by Dental School:
Reviews from Dentists (practicing in Arkansas) who have benefitted from The Ledbetter Group's dental practice consulting program, since 1987.
Arkansas Client Testimonials for The Ledbetter Group
We've come a long way by using The Ledbetter Group to help us with our practice. They delivered on their promise of increased production. I believe you are only as good as your supporting staff will let you be and with their help I am confident I have the team I need to move forward with my practice. I now feel like I better and more effectively know how to manage my staff and practice. They had me track key numbers which I now understand and have power to make positive changes and can compare month-to-month going forward. My stress is better since I am much more in control of my practice.

University of Tennessee Dental School, 2005
I would like to compliment The Ledbetter Group for the outstanding service it provides. Russ is honest and he keeps his promises. He asks you what your goals are, and like a magician, in the end, makes them happen. We are now collecting more than $500 per day more than we were when we started with him. We used to work all Fridays, and now we work only one. I'm on the verge of hiring an associate (one of my goals), and the situation is promising, so that I can eventually form a partnership, so that I can take more vacation (one of my other goals). To be clear, Russ does not push adding a partner, and only offered some feedback on how I might approach it. He is in the business of improving the business you've already established, not overhauling it. His secret involves his hard work and study, personalized to your practice. Consultants and coaches require your participation as well as your staff's, and his system is wonderful at getting that. His methods are logical and easy to implement. He sticks with you and constantly has new ideas. He follows through. You follow through. Once the year is up, you miss the Group, but you and the staff are better than you were the year before. It's a better place to work. A better place to practice dentistry.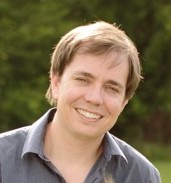 UAB School of Dentistry, 2009
Before I hired Russ, I was not skeptical, but I thought I did not need a consultant. Russ convinced me that I did. I am very glad I listened. He raised my production by almost double what he promised, and everything is much more organized than before. I would definitely recommend Russ to anyone who is considering a consultant.

University of Tennessee Dental School, 1995
I would strongly recommend The Ledbetter Group to every dentist who wants to maximize their practice's potential. My experience of working with Russ Ledbetter was not only professionally rewarding but personally rewarding. I have found that my practice is more efficient, more productive (double what he promised me, over $200,000 more per year) and also less stressful. Russ and his staff will put all the pieces of the dental practice puzzle together for you.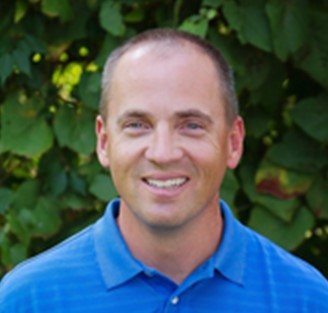 University of Tennessee Dental School, 2000
Working with The Ledbetter Group was an extremely rewarding and educational experience. I've been very pleased with the growth my practice has experienced as a result of Russ Ledbetter's consulting expertise. I was initially promised a $10,000 per month increase in production. This number was far exceeded. My practice continues to grow due to the systems and procedures implemented under the guidance of The Ledbetter Group.

Hot Springs National, Arkansas
University of Tennessee Dental School, 1997
I heard about Russ at The Ledbetter Group through a friend that was considering hiring a consultant. I have to admit that at first I was very skeptical about the promises made and goals that could be reached using The Ledbetter Group, but as the meetings and conversations progressed, I realized that each and every goal was being met. I was thoroughly pleased with my results and would recommend The Ledbetter Group to all.
University of Tennessee Dental School, 1988
I brought The Ledbetter Group into my office in 2002 when the economy went south and my practice production fell tremendously. With his guidance, we rebounded the following year with an $180,000 dollar increase in gross production. We are still using his core principles today because they work. Thanks Russ.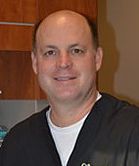 University of Tennessee Dental School, 1995
Without a doubt the best return on my investment I have ever had, bar none.
Dr. Robert Whitehead, retired
University of Tennessee Dental School, 1974
Serving dentists in cities and small towns throughout the Southeast and Arkansas, including Bentonville, Conway, Jonesboro, Pine Bluff and surrounding areas.