Filter Testimonials by Practice Location:
Filter Testimonials by Dental School:
Reviews from Dentists (practicing in North Carolina) who have benefitted from The Ledbetter Group's dental practice consulting program, since 1987.
North Carolina Client Testimonials for The Ledbetter Group
I purchased a small-town practice from a retiring dentist back in 2012. After steady growth we hit a plateau several years back and I dabbled with the idea of using a consultant to help break through the stagnation. Several of my dental school classmates had all used and recommended the Ledbetter Group. I decided to hire Russ and Lana and I am glad I did. It has been very helpful having an outside, objective set of eyes looking at my practice. We were able to make some changes that really elevated the business. My accountant actually said, 'I don't know what you have been doing this year, but keep it up!'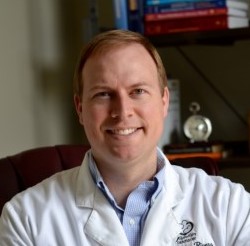 Mocksville, North Carolina
UAB School of Dentistry, 2009
Serving dentists in cities and small towns throughout the Southeast and North Carolina, including Charlotte, Asheville, Greensboro, Raleigh, Wilmington and surrounding areas.