"I would like to take this opportunity to share my thoughts with anyone considering working with the Ledbetter Group. Our office staff was overcome with fear and anxiety upon learning that a "consulting group" would be coming to work with us. We had heard horror stories of how entire office staffs were replaced. But as soon as we began to talk with Lois Ann and Ginny, we realized that The Ledbetter Group was different. They truly care about the Doctor, Staff and Practice. We learned so many things, some so simple that we wondered why had we not thought of that? Because of their guidance and expertise, our office is much more efficient, less stressed and fun! So, throw out any pre-conceived notions of what you have heard and open your mind to wonderful new ideas on how to make your practice the best it can be! Sheila Reynolds, Athens Alabama"
Sheila Reynolds (Appointment Coordinator, Dr. Dale Hambright)
When I opened my own practice in 1998 I had experience in dentistry, but not management. I had both experienced employees in the front office and in the clinical area and felt that with their help we could effectively run the practice. After about two years of struggling, it was obvious that something was not working. That was when I was approached by Russ Ledbetter regarding his consulting services. We decided that we had nothing to lose since he guaranteed we would make back his consulting fee by between 500 to 900% in increased production if we followed his program. Implementation was difficult at first, since in general, employees do not like change. However, we stood our ground as owners of the practice and things began turning around quickly. A combination of improved customer service, improved office atmosphere, improved scheduling and most importantly improved management and practice measurement allowed us to become a profitable business. Thanks Russ!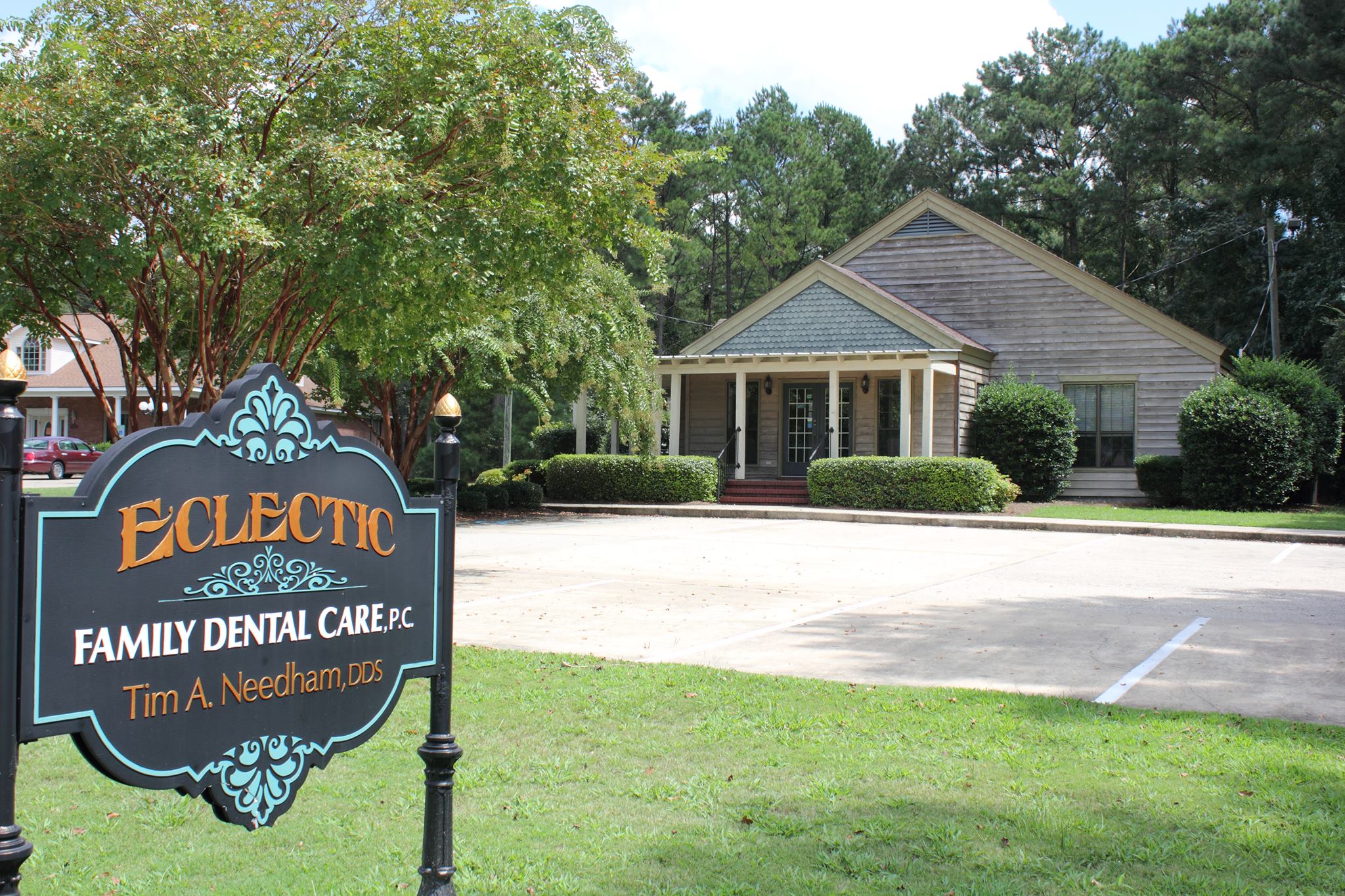 Creighton University, 1992
"I am employed with an office that uses The Ledbetter Group. Since we have started using The Ledbetter Group our collections and production have sky rocketed. The entire atmosphere of the office is wonderful. The Ledbetter Group have the most professional, courteous, thoughtful and caring people I have ever worked with, and I have been in dentistry for about 25 years. The knowledge level they teach and all materials they bring to achieve and succeed are easy and fun to follow and are very effective. Any practice that allows them to work with them will thoroughly benefit. I recommend them to any practice that wants to succeed in all aspects. You too could have an office like ours that is wonderful to come to every day."
Tonya Johnson (Front Desk Coordinator, Dr. Casey 'Mac' Bloom)
"I am thrilled to have the opportunity to express how grateful I am for the help and coaching of the Ledbetter team. As an Office Manager in a brand new practice, and with very little personal experience in dentistry, the task at hand seemed overwhelming. The Ledbetter Group stepped in to guide me, offering invaluable structure and the "how-to's" in building a successful and HAPPY practice. The tools I have received will empower me to lead our team into each level of success. The growth of our practice in just one year is phenomenal and we absolutely could not have done it without the help of Russ and Ginny. We consider them a part of our family and look forward to the times they are able to be with us in our office. I am a better employee, co-worker, team player, coach, caregiver and PERSON because of them."
Tara Hart (Office Manager, Hartford Family Dentistry)
Before I consulted with Russ, we were working harder. Russ showed us how to work smarter. Production has gone up by 40 to 50% and my staff is getting bigger bonuses. Not only has he boosted our production and collections, but he also coached me on how to be a better businesswoman - overall a happier person. We couldn't have done this without Russ' continuous support and foolproof system. In place, my practice is running much smoother and staff morale is higher.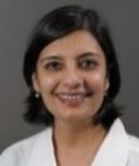 University of North Carolina Dental School, 1992
"I would like to express my appreciation for what The Ledbetter Group has done for our dental office. I have been with Dr. Tara Moncus from the opening day of her practice almost seven years ago. We began working with The Ledbetter Group in June of2004 and I firmly believe that it was one of the most beneficial decisions that Dr. Moncus could have made. The Ledbetter Group coached our team on how to communicate, not only with each other but with Dr. Moncus as well. I immediately noticed a difference in the morale of my teammates once we learned how to communicate more effectively. It keeps the lines of communication open, tension does not build and everyone is focused on the same goal ... quality patient care, all while making it enjoyable as well as profitable. I am proud of the practice that "we" are growing and happy to be a part of it. I am very thankful for what The Ledbetter Group has helped us to accomplish."
Stacie Laney (Office Manager, Dr. Tara Moncus)
"The Ledbetter Group is a wonderful company to work with. Russ is personable and professional. He tailors your program for you and your practice's needs. He worked with our associate dentist and practice administrator who are brother and sister and soon-to-be owners of Personal Attention Dental Center. He's not a magician, but if you're coachable and passionate about your profession, he's the perfect guy to give you the tools to launch you into success. Thanks to Russ and his front desk consultant, Cynthia, 2022 was our most successful year yet!"
UAB School of Dentistry, 1984
"It has been such a pleasure to work with Russ Ledbetter, and The Ledbetter Group. Our office was at first a little hesitant about having a consultant come in, but it has been a fantastically rewarding experience on many different levels. From our production, to collections and just how we do things from day to day…all have improved significantly. Things we didn't or couldn't see, were brought to light in a most professional and straightforward manner. Even the things most staff members thought would be difficult (new patient attraction ideas), became a big hit with patients and staff! All of the suggestions and ideas have worked for us….in ways we could not have imagined. We always looked forward to having Ginny spend time with us because her warm, understanding manner never put us on edge. She was always one of us! The entire experience was motivating, enlightening and profitable."
Stacie McCune (Office Manager, Bennett Family and Children's Dentistry)
I want to take this opportunity to thank you The Ledbetter Group for what you have done for our dental practice. It became evident that management changes and building a cohesive dental team had to come first and you led us in that direction. With your help, I was able to incorporate my partner into the practice and position him to be able to buy in and eventually take over our busy practice. Financial planning and financial sharing is now a focus, which we use to evaluate our progress and motivate our hard working staff. These changes were not easy but you and your team at The Ledbetter Group were there to guide us every step of the way. Thanks to you, we now have visual tools, which are easy for all of our staff members to use. They are able to visualize just how important it is to meet our daily and weekly goals. Also, the time comes in every dental practice to make plans to retire. I appreciate so much that you helped me to visualize my retirement goals. I look forward to a smooth transition when that time comes.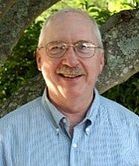 "I would like to share the experience that I've had with The Ledbetter Group. A few months before I was hired, my boss had hired The Ledbetter Group. My boss wanted me to do things the correct way from the beginning. On my very first day, there was Ginny Willey, the nicest consultant I have ever met. She was so warm and helpful. I was very nervous, however, there was a job to do, and I wanted to do it right! I knew she was there to help, so I had an open mind. She made me want to be the best office manager in the Atlanta area. Then I found out about the bonus program that was offered. As a single mom, this was music to my ears and a challenge that I welcomed. Our office did very well, and I know it was because of all of the tools given to us by The Ledbetter Group. We worked as a team striving for the same goal. The bonuses were great and the feeling of knowing that I had become a better team member, office manager, and employee was the best! Thank you to Ginny, Lois Ann, and Russ for all of the encouragement. "I would highly recommend The Ledbetter Group to any dental office."
Donetta Minor (Office Manager, Dr. Linda King)
Dear Fellow Emory Classmates, I hope that all of you are well and continue to enjoy the practice of dentistry. My wife and I raised, educated and married-off three children, all in good health and look forward to more leisure time in the coming years. After twenty years in the Army, I settled in Newnan, Georgia, and opened a solo practice. The practice was very successful, but I knew I needed to position it for maximum return when the time came for a sale. Although I am generally leery of practice consultants, a friend, who had worked successfully with her, introduced me to Lois Ann Ledbetter. Lois Ann did a practice analysis for me in one day and felt that we could improve profits and better prepare the practice for sale over a relatively short time. We agreed on a one-year contract and began fine-tuning the practice. Production, collections and profit increased fifteen percent. The practice of dentistry became more pleasant and profitable than ever. It wasn't easy or cheap, but it worked. A year later, I sold the practice for substantially more than it was worth before. Lois Ann's efforts are appreciated and I now work part time and am free of administrative hassles. I don't know what your future plans are, but if you want to have a smoother running practice, increase profits and plan for retirement, I recommend Lois Ann's services to you.
I've been asked to describe my experiences with The Ledbetter Group Consulting. My goal in contracting with them was to fully utilize new office space and to position myself for the sale of my practice at retirement. Although, not an easy process, I am very pleased with the results. In addition to exceeding all my goals, I learned to manage my practice in a more business-like manner. Staff harmony has improved and our production has increased steadily. I must admit, I was initially skeptical of the idea of hiring a consulting firm, however, I couldn't be more pleased with the results I achieved with the help of The Ledbetter Group. I guess you can teach an old dog a new trick or two.
In September of 2014, my business partner of seven years and I dissolved our partnership and I began a journey as the sole owner of Jackson Family Dentistry. My ex partner's wife had run the business part of the offices so being responsible for every facet of the business was new, exciting, and unnerving. I immediately saw a need to implement the correct systems to make my "new" office more patient friendly, employee driven, and as stress free as possible. I hired Russ to be my business consultant throughout that process and it was a wildly successful venture. Patient wait times almost disappeared, we scheduled an office-wide lunch break for the first time in the practice's history, and production increased while office morale was boosted. No matter your stage of life or occupation, everyone needs a coach to reach his/her full potential. I highly recommend you allow Russ to be your counselor in the business aspect of running a dental office and you will see immediate and long-lasting results.

Olive Branch, Mississippi
LSU School of Dentistry, 2007
We have been working with Russ and his team for almost a year now. The results speak for themselves. This is a professional, detail-oriented team with a consistent approach to improving the overall flow and productivity of a practice. I strongly encourage any pediatric or general dentist who has plateaued and is looking for that next level to reach out to Russ.

Lake Wylie, South Carolina
University of Buffalo School of Medicine, 2007
I've had the pleasure of working with Russ at the Ledbetter Group for several years. His coaching style was indeed a breath of fresh air for our team! Russ brought practical solutions to increasing our overall production and collections while uniting our team to work towards common goals through effective communication. His knowledge of the dental business also provided us with great support and advice when needed, without being overbearing or pushy. I have much respect for Russ professionally while also considering him a friend. I would highly recommend the Ledbetter Group!
Becky Bufkin (Office Manager Blevins Dentistry)
"I cannot say enough wonderful things about The Ledbetter Group!!!, I am a veteran of plus thirty years in dentistry, and I have never worked with a group of people so dedicated to helping further your dental practice. Ginny is remarkable, and so easy to learn from. Knowing that she has spent many years in dentistry herself put me at ease from the very beginning! She was so good with all the staff members and the doctor. Learning new things is always a challenge, but these folks make the transition exciting and workable. Our dental practice has moved forward in ways that would have been impossible without the guidance of The Ledbetter Group. We look ahead to many successful years because of the significant working relationship with Ginny and Russ."
Diane Waller (Office Manager, Dr. Martin A. Nunn)
The Ledbetter Group helped us set goals and implement systems that work. Having an office manual and a structure for scheduling has decreased office stress tremendously. We achieved a production increase well above what he promised. We now have time for lunch and rarely stay late in the evenings.
I've been working with Russ more than a year and I can't say enough about his professionalism and knowledge. I started working with him after months of research and talking to so many different big and small dental consulting companies and consultants and my previous experience of working with bigger company with no results. My dental office was plateaued and I didn't think we have any room to grow, but he promised a monthly growth and delivered it within 6 months. I trust and respect his opinions so much that I ask him questions about all aspects of running my practice. Now even though I feel that my staff and office is energized, I can't stop working with him, I still see result from his advise and recommend him to anybody looking for a competent and knowledgeable consultant.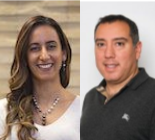 Drs. Mina Dadkhah & Alireza Sharafi
University of Southern California School of Dentistry
"Year 2022 proved to be a year of ongoing challenges with declining insurance reimbursements, increasing staff expenses and limited scheduling. My practice was successful with a full schedule, but I was not seeing the monetary gains that I expected. With 2023 around the corner, I decided I needed to make a change and bring in a consultant. I met with Russ to discuss my challenges and what my expectations were from him. His confident approach helped me make changes within my practice that have resulted in bottom line financial gains. My practice was not in need of an overhaul. I needed a different perspective and someone like Russ who could show me how to make those changes to see those financial gains. Russ delivered on that promise. I would recommend him to any business looking to increase their bottom-line profits."
University of Maryland School of Dentistry, 1998
Dental Consulting Experts, The Ledbetter Group, Inc.
Client Testimonials from Other Schools
Filter Testimonials by Practice Location:
Filter Testimonials by Dental School: